Materials Internalization and Alignment
Effective teacher internalization of high-quality instructional materials leads to high-quality, impactful instruction that is grounded in research-based instructional strategies. The purpose of the TIL Materials Internalization and Alignment training is to build the capacity of school leaders to invest and coach teachers in the effective internalization of HQIM units and lessons. Across five sessions, leaders will learn what the research says about the importance of using HQIM and establishing strong internalization practices, how to effectively internalize units and lessons in ELAR, Math, and Foundational Reading Skills, as well as how to create the conditions for a success for strong implementation and support of teachers.
In this training, leaders will dig into the positive impact high-quality instructional materials has on students, teachers, and school systems when paired with professional development for teachers in how to use their curriculum products. They will then learn about and practice using internalization protocols for units and lessons using sample curriculum products for K-5 math, ELAR, and foundational reading skills.
Finally, leaders will learn characteristics of an effective professional learning community, and leverage coaching guides to plan for and establish the systems that will support ongoing teacher professional development focused on successful implementation of high-quality instructional materials. They will get the chance to practice planning development at the weekly and monthly level to ensure teachers have the time and space to plan for instruction.
Trainings at ESCs
TIL trainings are offered by Regional Education Service Centers (ESCs.)
Click on your Regional Education Service Center (map) to view contact information.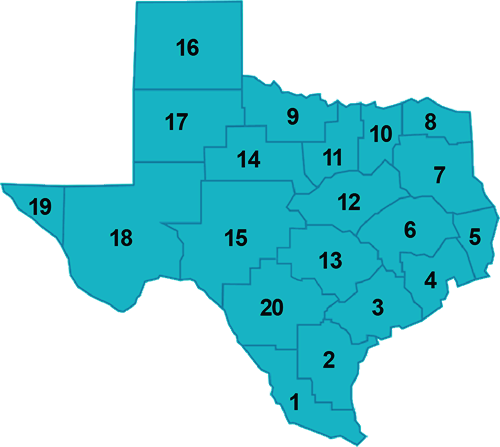 ↑