Data-Driven Instruction
Data-Driven Instruction is a highly effective, research-based training that guides teachers and administrators to spend less time teaching their students what they already know and more time on what their students need. It also answers the questions, "How do I know if my students are learning? And if they aren't, what do I do? Based on the protocol developed by Paul Bambrick-Santoyo and described in his books Driven by Data 2.0 and Leverage Leadership 2.0, TIL DDI advocates for a deeper analysis of student work.
First – teachers develop content knowledge by unpacking standards and analyzing aligned assessment items. Then they look at actual student responses, not just percent mastery, to identify the gap between what students show and what they need to know. Finally they create and practice a targeted reteach plan focused solely on their students' gaps. Campuses that have engaged in this training have seen huge increases in student mastery.
If you want similar gains for your students, contact your local ESC to learn more about joining a TIL DDI Cohort.
Trainings at ESCs
TIL trainings are offered by Regional Education Service Centers (ESCs.)
Click on your Regional Education Service Center (map) to view contact information.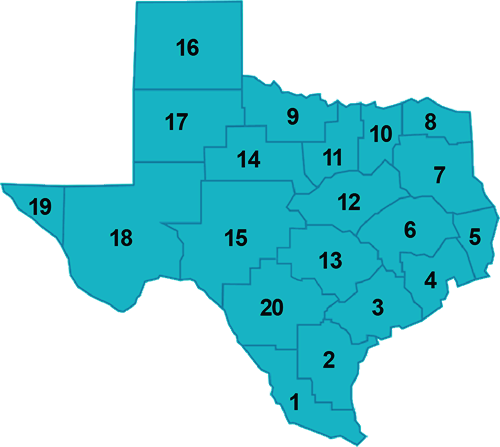 ↑