Formative Assessment
In Leverage Leadership 2.0, Paul Bambrick-Santoyo says that lesson plans are meaningless until we define how we'll assess the student learning. In that case, a core piece of ensuring high quality planning is locking in effective daily and weekly formative assessments. Too often, curriculum plans and assessment writers are totally separate. This is a common pitfall in planning for effective instruction, and it can limit effectiveness of even the most well written curriculum. Without clarity on and alignment to the rigor of the assessment, you risk every teacher interpreting the rigor of the curriculum differently.
TIL Formative Assessment is based on the work of Paul Bambrick-Santoyo in Leverage Leadership 2.0 and trains leaders to guide their teachers in crafting rigorous and aligned daily and weekly assessments that will support analysis of student mastery and gaps. It also trains leaders to coach their teachers to master the skills of assessment writing and analysis to ensure their continuous improvement in designing formative assessments.
If you want similar gains for your students, contact your local ESC to learn more about joining a TIL Formative Assessment Cohort.
Trainings at ESCs
TIL trainings are offered by Regional Education Service Centers (ESCs.)
Click on your Regional Education Service Center (map) to view contact information.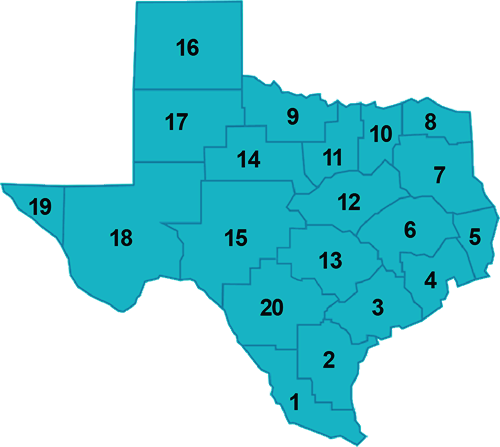 ↑